Anderson Public Library offers free meeting room use for nonprofit groups, civic organizations, and businesses within the library district. Certain fees may apply to groups located outside the library district. Six meeting rooms are available at APL, offering amenities such as audiovisual equipment, free WiFi, and kitchenette access (upon request).
Please review the meeting room policy for further details. APL staff will coordinate room selection and the library reserves the right to make or change room assignments as space dictates. Every effort will be made to accommodate as many groups as possible.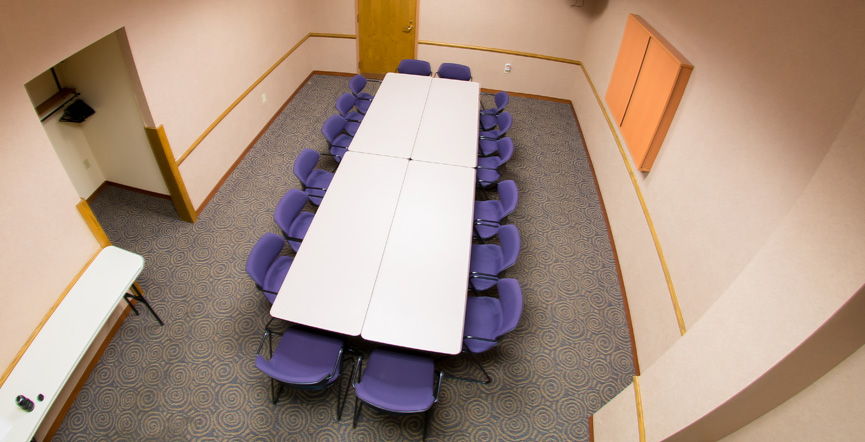 Main Library
Chief Anderson Room (Delaware Room + Miami Room): seats up to 250 (currently unavailable)

Delaware Room: seats up to 120 (currently unavailable)
Miami Room: seats up to 130 (currently unavailable)
Redbud Room: seats up to 16 (currently unavailable)
Carnegie Room: seats up to 16 (currently unavailable)
Riley Room: seats up to 18 (currently accommodates 3)
Study Rooms: The Main Library offers seven study rooms on the first floor that will accommodate up to 3 individuals. The rooms may be reserved.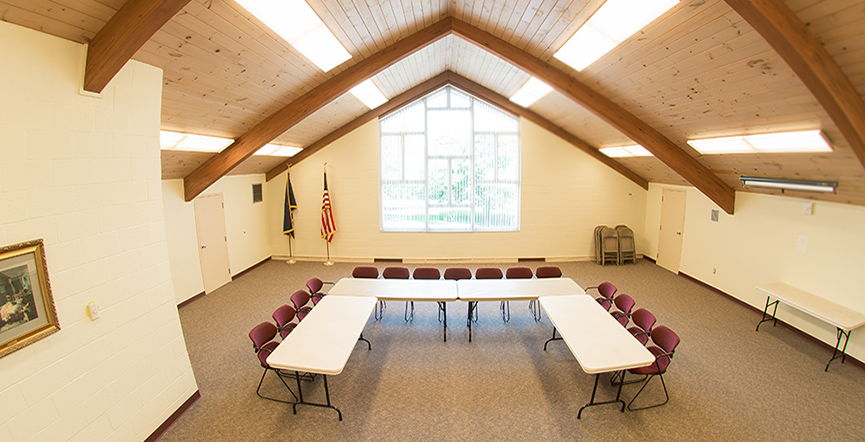 Lapel Branch
First-floor meeting room: seats up to 44 (currently unavailable)
Second-floor meeting room: seats up to 75 (currently unavailable)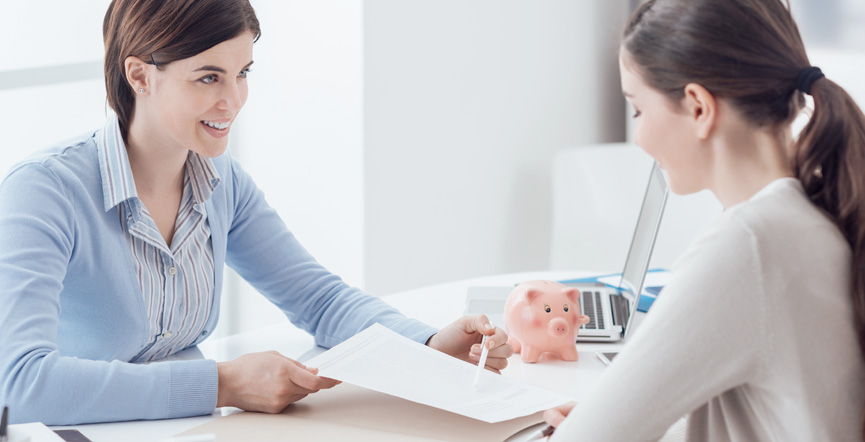 Request a Meeting Room

Meeting room requests are accepted online. If you have questions about requesting a meeting room, please call (765) 641-2456 during normal business hours. For meeting rooms at the Lapel Branch, call (765) 313-4089.
You may also cancel your request online.
Reservation requests and fee payments must be made at least one (1) business day in advance. Special fees will apply under certain circumstances.
Plan early! Many groups take advantage of APL's meeting spaces each year and rooms book up quickly.